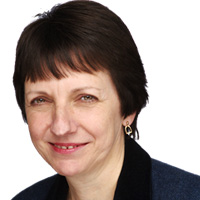 Hi, my name is Penny Lowe and I am a qualified accountant and teacher, owner of Wellington Consulting.
I really enjoy helping business owners understand their figures. Understanding your figures gives you more confidence and helps increase your profits.
I'm also the author of 'Understanding Your Accounts for UK Business Owner'. This book explains why you should not be afraid of the figures and explains what they mean to you, and why they are important to you.
I started working as an accountant over 30 years ago and have been running my own business since June 2003. Currently, I have around 100 clients on my books, for whom I provide a range of accounts and tax services.
The problem I often come across is that accountants are good with numbers but not at communicating what the numbers mean or what the client should do with them. As a consequence the client may only speak to their accountant at the end of the financial year or even avoid talking to them altogether. By then it is too late to make changes that will have a major effect on the current year's figures, even if the client knew what to do.
That's where I come in. Once you understand the figures you can make better decisions for the business and with continual use this knowledge it will grow and become the biggest asset your business can have.
If you know of any business owners who don't like or don't bother to look at the figures, but know they should, enter their details here and we will be in touch:
You can find out more about my other businesses via the links below:
Wellington Consulting Ltd – www.wcon.co.uk
Wellington Coaching Ltd – www.wcoa.co.uk
QuickBooks training – www.quickbookstrainingcourses.co.uk
Or, to find out more about Understanding Your Accounts – www.understanding-accounts.co.uk
7 costly mistakes when reviewing your accounts

Enter Your Name And Email Address Below For Instant Free Access!
| | |
| --- | --- |
| | We hate spam just as much as you |