Last week saw a letter from HMRC asking for all the information that had gone in to the accounts for the tax return to 5th April 2012. I wrote and asked what format, as the letter said they had technical people that could help with computer system.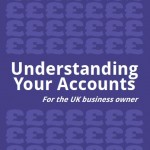 I had a pleasant phone call from HMRC to say could we print everything out and bundle it up for him. I explained the invoices were Word documents filed per month, the payments were in a spreadsheet per month so would he like a CD with the information. No, we needed to print out each sheet and send everything in a single package. Everything includes my year end adjustments for own use and disallowed items, bank statements for the period as well as the signed accounts.
I have spoken with the client and I think they are going off to Tesco to get some more reams of paper. We have agreed to meet up in a fortnight to make sure we have everything required and box it all up. HMRC have given us a month to get all the information to them and the member of staff at HMRC admitted he was in no rush to receive it as he had a plenty there already. I didn't ask what the turnaround time would be!
How well would your records stand up to such scrutiny? When the accountant returns your books and says you need to hold onto them for current year plus six, do you know exactly where you have stored them? I have previously had a client who's garage was flooded some years ago so he binned the soggy papers. He ended up with a large tax bill as he couldn't produce proof of some payments. Do make sure your storage facility is waterproof and mouse free.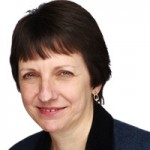 It is possible to get insurance against such investigations. This will cover the extra time your accountant has to spend in talking to/writing to HMRC. It does not cover lost papers or invented figures so make sure you can justify your payments out and be able to demonstrate the completeness of your sales.
It is not just HMRC who may want these figures, I had to produce 3 years sales invoices to an insurance company to justify my claim for loss of earnings against the other party after a road accident some years ago.
Need guidence on your record and data keeping ? Contact me for more information.