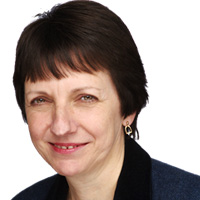 If you are going on a journey, do you expect the driver to make sure they have enough fuel in their car? Running a business is similar to going on a journey.
I believe that a business owner should want to review their figures each month, understand what they mean and then use them to plan the way forward. In the same way a driver would need to plan how far they can go before filling up with petrol; it also helps if the business owner knows where they are trying to get to.
For me the key words are WANT and UNDERSTAND. It is all very well having a meeting scheduled but this is not the same as preparing for, looking forward to and acting on the outcome of the meeting. To do these a business owner needs to want the meeting and understand enough to make decisions during and after the meeting.
I originally trained as an accountant in a practice dealing with a diverse range of clients. I then moved to industry as the internal accountant for a manufacturing company that was part of a large group so know the joy of monthly accounts and deadlines – and then having budgets to do on top of the usual work. After that I moved on to a software house for 16 years that produced software for accountants so dealt with the clients of hundreds of accountancy practices as well at the accountants who provided services to them. During my time there I was training manager, customer relations manager, marketing manager, product manager and finally project manager responsible for the move to Windows. The company was then taken over by Sage and I was made redundant.
I then joined another software company where, initially, I acted as project manager. I managed a team of over 20 programmers seconded from offices around the world. This gave me the opportunity to work in a multi-lingual, multi-cultural environment with staff seconded to us for varying time periods. The main challenge was that I could not do the work my staff were capable of as I am not a programmer, especially not at the level at  which my staff were working. But this gave me a good opportunity to practice delegation and arbitration of issues I did not understand. On behalf of my company I travelled through Europe to promote the software tool my team had designed and written. After the tragic events of 9/11 the American head office decided we could not fly around Europe and my team was disbanded. I was made redundant, again.
Many business owners go into business because they know they are good at what they do, or circumstances have led them to go it alone to make a living. In 2003, after beung made redundant for the second time, I decided to start my own business. The benefit I had over many start ups was that I understood the figures.
Early on, my new business obtained a contract managing a project. Although I managed the project effectively, I was not involved with the client's figures. I was so consumed with doing a good job for my client, I did not keep my eye on my own figures and when the client continued to pay on account, rather than the full bill, they built up a huge debt due to me. The client then defaulted on the debt and threatened to close their company to avoid paying it. I was left financially embarrassed (polite way of putting it) and I nearly had to shut the door and close my business. Thankfully I was able to turn things around but I had been taught the importance of regular review of the figures. Yes, I know I am an accountant and should have known better, but there is a great difference between knowing and doing. I now do!
Having been through this myself, including working evenings in a call centre for a year to recover the situation, I am keen that others don't fall into this – and other common traps. Knowing you've made sales but not looking at all the figures is not enough. If you have staff, you owe it to them as well as yourself and those people dependent on you to make a success of your business.
When you understand the figures, you will want to look at them. You will want to see how to keep the costs down, profits high and money in the bank. You will want to plan for the future, make sure you can fund your plans and monitor what is going on. Some business owners spend more effort planning their holiday than planning their business so they can actually have a holiday. What type are you?
Figures are fun when you understand them. You don't have to be good at numbers to understand them, just know the basics and look at them regularly. Just like the petrol, washer bottle and oil in your car. If you check the levels, you have much less to worry about and can concentrate on your business succeeding.
7 costly mistakes when reviewing your accounts

Enter Your Name And Email Address Below For Instant Free Access!
| | |
| --- | --- |
| | We hate spam just as much as you |