Are you paying your staff enough?
How much do you pay your staff? As from 1st October the national minimum wage changes for those aged 21 and over to £6.19 and the apprentice rate rises to £2.65. Rates for younger staff remains unchanged.
Did you know that agricultural workers will get a different minimum wage, depending on what they are being asked to do, and are entitled to a higher rate for overtime? If you are in this sector, you probably know all this but I have had clients who have been caught out and ignorance is no excuse.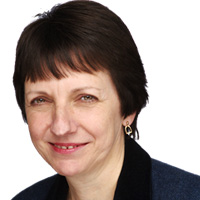 When did you last pay your part time workers holiday pay? The common reason that staff are underpaid is when they work on a zero hours contract and therefore don't book their holiday, they are just not available to be put on the rota. Where the hours vary from one week to another, the calculation for holiday is then based on 12.07% of time worked. When looking at the cost of employing staff, this should be taken into account – and the employer's national insurance.
Lastly, the most important member of staff is you. Without you the business could not function. How many hours do you do, how much do you get paid per hour? When did you last take a holiday?
Do you need help with ensuring that you are the right side of the law ? Contact Penny for more advice