As from 6th April 2013 all employers will need to tell HMRC every time they pay someone. This is known as Real Time Information (RTI). Whether it is the usual staff getting their monthly pay, or a casual member of staff getting cash for helping you out for a couple of days, the taxman needs to know.
If you run your own payroll, the chances are you are using software to do the calculations. It is likely that it will also file the necessary forms on line for you but it is worth checking.
The logic behind this change is that HMRC will be able to link multiple employments together as they are happening and make sure the correct tax code is being used. This should stop so many employees getting bills sometime 3 years after the tax year in question. The other benefit to the taxman is they know how much you should be sending them each month so, if you don't pay, they know how much to chase you for!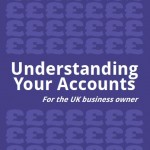 The emphasis will again be put on the employer to ensure that the employee is entitled to work in the UK. For new employees, HMRC suggest seeing a copy of the passport to confirm name, date of birth and help towards a right to work in the UK. If a potential member of staff does not have a passport, HMRC suggest a birth certificate as an alternative. That is all very well unless the female in question has got married. How do you then match the name to the individual without marriage certificates etc? There are alternative documents that can be produced, but does someone turning up for a day's work carry these papers about as well as their National Insurance number – they may need to in future.
Once the individual is set up within a payroll system, the operation should be straightforward. It's a bit like sending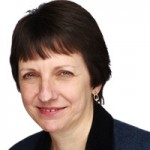 HMRC a copy of the payslip each time you work out pay as well as giving one to the employee. If it is a casual worker who gets paid cash at the end of the day, it is up to you to work out the correct figure to pay. In a very few cases such as this one, you can send the copy of the payment details through to HMRC within 7 days of making the payment. Most other cases you need to tell them on or before the date the payment is made.