The government is trying to encourage greater use of computers. This may be a move to efficiency, but is it what you like to do?
This might sound a bit rich, as you are reading this on line, but do you do it by choice? What happened to the old days of piles of papers?
As an accountant, I still deal with piles of paper. Most departments at HM Revenue and Customs cannot communicate by e-mail. They are improving, but having tried to deal with things over the telephone, including call backs to then be told to write in can be a little frustrating. What compounded the issue for me was the first chap I spoke with didn't know the answer so I suggested writing in. I was told not to do that, as it would not be looked at for at least three weeks. This is much better than some departments a couple of years ago, where they had a three month backlog of post. So things are improving.
Can we help ?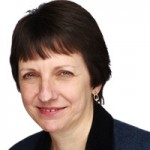 If you have an outstanding issue, by all means ask your accountant to chase it, but the more information you can give them, the more they can give HMRC, the more likely you are to get an answer. If you have an outstanding tax return for 2011/12, get it moving now so you know how much tax you will have to pay by 31st January 2013. If you are due a refund, there is still a chance you could get it by Christmas – if you act now and let them simply put the money in your account. If only one could just get all customers and client to 'simply put the money in your account', life would be wonderful!