What is your definition of good? For the person I was with today it included: someone who understood QuickBooks accounting software, has experience of factoring, doesn't just delegate to junior staff, was prepared to ask questions and communicate. The last accountant but one got the sack – having worked with the firm for a day I would suggest much of this was due to poor communication rather than poor work. The last one walked out at the end of the first day. This was because the 'books' needed sorting out before he could move forward. The last 4 months they have tried to manage without, so there is some sorting still to do. I am sure they will be back on track within a month. What will they do then?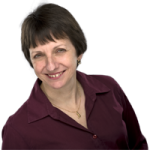 Last summer I was asked to profile my perfect client. When I showed the list of good points to the first few people, they agreed that I was describing their ideal customer. Clear on what they wanted, quick to pay, kept to an agreed timetable, refer new business your way etc.. However, they went on to say, that they would not fulfil all my criteria. It reminds me of the saying 'do unto others as you would have done to you'. If you profiled you perfect client, would you fulfil your own criteria?
So, in summary, decide what you want from an accountant, discuss this with them and, most importantly, give them a chance to do it. If you or your accountant haven't yet filed your tax return, give them all the information and help they need. If you need to get an accountant, or are going to change, start the process today as they will want to get authorisation from you to speak with HMRC and this takes time. Remember, you are not the only client they have.
Like to chat a little further ? Im happy to advise