As we approach the end of the tax year – 5th April 2013, what can you do to reduce your tax bill? Although you have left it a bit late, you still have a couple of days to act.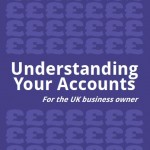 If you have a pension scheme and some money to spare, you could pay some extra money into your pension scheme. Just remember to tell your accountant that you have made extra payments. If you do your tax return yourself, you need to include this extra payment.
Another option is to invest some money in an ISA. Although the rates of interest are not high, you will not have to pay tax on the interest earned, so if you are a higher rate tax payer, this could almost double the actual rate of interest.
If your year end is 31st March, have you declared all the dividends the company can afford to pay? This is where you need to monitor your profits as there is no point putting yourself into the highest rate of tax, when this is due to reduce from 6th April 2013. If you are not sure, speak to your accountant and tell them you need to know whether to do something before 5th April.
Other lesser ways to reduce your tax bill is to ensure that your business is being charged for all the amounts you pay out on its behalf. A client today, realised that she hadn't charged the company for the mobile phone she used for business for the last 6 months. I personally know I need to put a mileage claim in for last month and this. How up to date are you with such claims? If you do not put your claims in, not only will your business pay more tax, but the costs you consider for your business will not be accurate and may distort your planning and cash flow plans.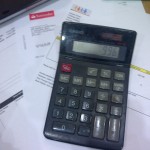 If you haven't done so before, sit down this weekend and make sure that you – and any other member of staff eligible – have caught up with your expense claims