Have you ever worked late into the night? When did you last feel you could have done a better job if you had had more time? Have you ever missed a deadline? Its all about planning.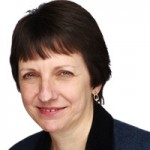 Recognising what needs to be done and by when allows you to prioritise your tasks. Your finances should be planned in the same way. You have limited time and know it is down to you how you spend it. Treat your business funds in the same way.
You should have two types of plans which are different views of the same thing. One is a budget which sets out your planned sales, costs of sales and expenses. This may be by month in the coming year and annually for the next couple of years. In addition, you also need a cash flow statement. As it says, this is cash flowing in and out from the business with dates. This type of plan will keep you within overdraft limits, or indicate when you can take a dividend from the business (remembering to leave the money for the tax bill in the business).
A simple example of the difference is sales in a budget may show as £50,000 per month for three months. If your terms are 30 days, the cash flow would show nothing coming in during month one, £60,000 in months two, three and four and cash out of £20,000 also in month four. Where do these figures come from?
The nil in month one is down to £50,000 of sales but no one has paid you yet. Months two, three and four are £60,000 per month being £50,000 of sales plus 20% VAT) paid by your customers for sales in months one, two and three. What about the £20,000 out. This is the VAT you have collected on behalf of the taxman and received in months two and three. That is what I mean by leaving some money in the bank. Don't forget, you have another tax to save up for as well, being the tax on business profits. Although not due yet, this would be another £30,000 due to go out. (being say 20% corporation tax on £50,000 for 3 months).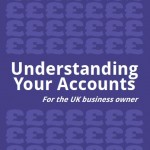 With these chunks of money due out, it is important to know, not only what you current bank balance is, but what you need to keep money back for. Even if it is only a rough idea, planning is better than penalties.
Need any help? Contact me.