If you are a director of your own company, there is the opportunity for you to put the purchase, running costs and fuel for a car through the company. The down side is that HMRC will view this as a perk of the job and tax you on the benefit received, on their calculation. This calculation is linked to the full retail price of the car plus accessories (not the purchase price you paid) multiplied by a percentage based on the CO2 emissions. There is then another benefit of the fuel with the same percentage used on a prescribed figure for fuel for the year. If you then multiply this benefit by your highest rate of tax, you may appreciate that it will depend on the amount you use the car and the CO2 levels as to whether you wish to pay the extra tax.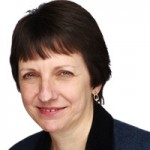 Other considerations are that you cannot claim the VAT back on the purchase of the car unless you are a taxi or a driving school i.e. it is a tool of the trade. You may have to pay extra for insurance as if owned by the company, it must be insured in the company's name. The company may not yet have any no claims discount. Insuring it through the company may also affect your no claims. If you have company insurance for a number of years, your personal no claims discount may expire. Depending on how you intend to finance the vehicle, leasing companies and finance houses may want to have a close look at the accounts for the last three years.
When I had a company car, my company took out a bank loan to fund it and my insurance company (NFU) looked at real life so there were no insurance implications. They did not just tick boxes on a form/computer screen. Any car used for business should have appropriate cover, particularly if you are using it to deliver goods to customers as the goods need to be insured 'in transit'.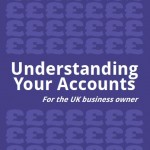 By all means get a company car, but calculate (or get someone else to) how much it will add to your tax bill up before you sign on the dotted line. Fuel can be treated separately so don't assume if you have a company car, you have to get the company to pay for all your fuel. You can put in a claim per mile which is much less than 45p per mile as you use your personal car.
The alternative is that you own and fund the car yourself, making sure you include business within the insurance cover. You can then claim your 45p per mile and get the company to pay you at that rate.
The situation is different if you are a sole trader – but I will leave that for another day… If you are looking to make a decision and need assistance – contact me