Many people start a year with New Year's resolutions, but they often do not achieve them. Are you going to be one of those?
I would suggest the main reason for failing to achieve is that you can see the goal you want to achieve, but don't plan a route to get there. If you want to travel to any destination, you wouldn't just expect to arrive without the journey. How you choose to travel is a matter of for you. The decision will be based on research, preferences and practicality – and possibly budget.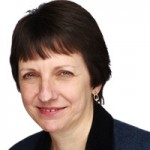 One question I have long asked myself is why do many business owners put more effort into choosing a car than the decisions that affect their business? So, my simple request to you is decide where you want your business to be this time next year and then put the effort in to planning the route including check points to ensure you are on track. If you do this you will get there.
Happy Christmas and a Successful 2013