Do you know what benefits you get from the costs your business incurs? Do you know what it is paying out for, and to whom? As time moves on, so does the needs of every business – and business owner. Are there alternatives to what you are currently spending your money on that could give you a greater benefit?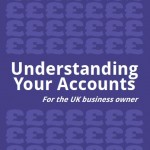 A simple example may be when do you upgrade a computer system further rather than biting the bullet and replacing the systems? Although it may seem painful at the time, I know many accounts staff who spend time and frustration waiting for their system to do things – or rebooting when they have asked it to do too much. For some reason it is often forgotten how much time the accounts department spend at the keyboard – or waiting for their computer to give them an answer! How does that come back to costs? The tasks that they can't do as they do not have time may be costing you money. Payment of unpaid invoices not being chased meaning the money is in your customers' account – not yours. Relationships with suppliers strained as their bills are not getting processed as quickly as they might. This may lead to early settlement discounts being missed or the opportunity for direct debit discount not being investigated.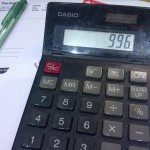 I am not intending waving a flag to help the accounts department, just asking that you acknowledge the contribution that they make to the business. As a business owner, you don't need to enter the figures and chase the debts – that can all be delegated. What you need to do is understand the figures. It is not the calculation that matters it is what you do as a result of the answer. Don't be put off by the numbers, others may like those better than you. In the same way you may or may not enjoy driving a car, the fact you can – or can hire someone – makes most locations accessible to you. You can then choose whether you go there. The important thing is you have the choice providing you have the knowledge.
If I can be of any help contact me - oh and big news on the Book Next Week !