Contingency planning is not just for large firms. Over the last week I have been working with several clients who had exactly this.
For one I am working with the loss adjustor for loss of earnings following a fire. Another client currently has a compensation claim progressing for loss of business following their road being closed for new water pipes to be laid. The third is a breakup of a partnership. Could any of these happen to you?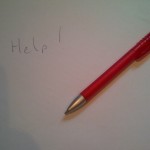 The easiest and cheapest one to guard against is the partnership breakup. A simple partnership agreement which sets out how the profits are to be split during the partnership, what should happen if one partner is ill and unable to fully contribute, how the business is to be valued if a partner wants to leave – or a new one join, how a partner leaving is to be paid out to list a few points. All these can be covered and agreed at the start. It makes any breakup much less painful. My client did have the good grace to admit I had suggested it when they started and they now wish they had spent the time creating one.
If you are a limited company, the same applies. If there is another director, or you choose to take one on, what are there powers, are they to have a contract of employment? If you are looking for investors, have you got a shareholders agreement? This can cover the same things as the partnership agreement mentioned above.
If you are a sole trader or sole director you may feel this doesn't apply to you. If something did happen, who is going to wind up your business affairs? Just because you are not able to continue does not mean that your suppliers and customers will go away. These matters would all need sorting out.
When you next have five minutes, have a review of what would happen if … put something in place and with luck it will never happen!
Like some help with planning your unthinkable contact me