The four reasons why you might outsource are:
Lack of skill
Lack of equipment
Lack of capacity
Cheaper than doing it yourself
The one thing you cannot outsource is the responsibility for completion and quality. That is down to you.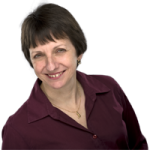 The reasons I have chosen this topic are twofold. Firstly I am writing a book 'Understanding Your Accounts for the UK Business Owner'. I have outsourced the publication and PR as I do not have the capacity (or the skill) to find appropriate individuals to work with. I know that this may not be the cheapest option, but if my time is available to charge to clients, I can make the money to pay for those with appropriate skills, knowledge and contacts.
The second reason for my choice is I have recently been passed a client who thought they could manage without an external accountant to compile their company accounts and corporation tax returns. Basically they had a go and then buried their head in the sand. It didn't go away and they ended up with a £20,000 tax bill. Having done the work, the bill should be nearer £2,000 including interest for late paid tax. What they will have to pay are the penalties to Companies House and HMRC. These will be nearly £1,500 in total and could have been avoided. Recognising that you need help or advice and acting can save you money – or at least stop you wasting it.
When considering outsourcing, make sure you are happy with the quality and ability to deliver from your chosen supplier. Having clearly specified your requirements and time frame don't forget to get progress reports to ensure they are on track. In the meantime make the most of what you can do that you are not outsourcing as you have decided you can do that better and/or more cheaply without compromising the core work.