This is a question I often ask new clients. From my viewpoint, it gives me an insight into what they care about most. If they simply say to make money, this gives me the lead to ask how much money? How close are they to this goal? What are they doing to help them exceed it? If they say it is nothing to do with money, I ask more questions to find out why they feel this about money.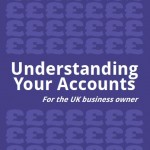 For many business owners, money is actually a secondary consideration providing they are making enough. But again, I would ask the question how much is enough? Please don't try and work out your 'earnings' from your business as an hourly rate. For some business owners, the hours they put in may mean they are actually close to minimum wage. If you do 60 hours a week for 52 weeks a year at minimum wage, your salary would be just under £20,000. I would suggest that your life expectancy would not be very good either.
I am sure that you are not one of those that lives purely to work and pay the bills. At an income level described above, it would be much less stressful to be employed by someone else and let them make the strategic decisions.
So, how much do you earn? Check on you last year's tax return. How many hours do you work? How much do you charge for your time? This may not be a direct hourly charge, but when you attend sales meetings trying to convert a stubborn prospect, or spend time resolving issues that needn't have happened, have a think about how much this is costing you.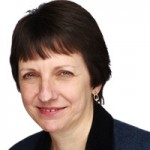 What else could you have been doing with your time that would have earned you/your business more money? That is certainly how I feel about the domestic cleaning and ironing. I can earn more in the 3 hours a week I pay for help, than it costs me to employ that help. What parts of your business can you apply the same logic to?
So whether you are in business to make money or provide a good product or service, remember you have still got to pay the bills. Your time is valuable, you only get one life – make the most of it! Need help understanding your figures ? Contact me for a consultation.